Introduction of Childcare Doctor – Dr. Priyanka Jain
Child Care Doctor Priyanka Jain says Childhood is a priceless stage of life that is full of development, growth, and limitless possibility. Children's health and well-being are of utmost significance, and committed doctors are responsible for ensuring that.
Dr. Priyanka Jain is an Indore-based child specialist who specializes in treating infants, young children, and adolescents. They contribute significantly to children's health and well-being by offering preventive care, identifying and treating illnesses, and monitoring young patients' physical, emotional, and behavioral development. The obligations and significance of Dr. Priyanka Jain, the best Child Specialist, will be discussed in more detail.
Everyone is aware that a newborn baby needs additional care because there is a high risk of illness. Dr. Priyanka Jain can help you with the necessary physical examination and immunizations at the right time. Discuss everything with her.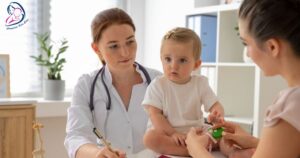 Responsibilities of Childcare Doctor – Dr. Priyanka Jain
Treatment of newborns, young children, and teenagers is the primary responsibility of a pediatric specialist. They are taught to identify and treat a variety of illnesses and ailments that affect youngsters, from the common cold and flu to more severe medical concerns including asthma, diabetes, and developmental impairments.
Dr. Priyanka is the Best Child Specialist for preventative care, which includes routine examinations, vaccinations, and screening for common illnesses and conditions affecting children. She monitors a child's growth and development and provides guidance on a healthy diet, exercise, and conduct.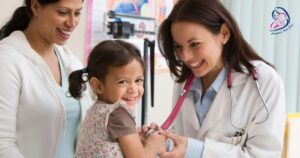 Quality of Childcare Doctor – Dr. Priyanka Jain
Children need a doctor who can understand their special requirements and, furthermore, who is patient with them when they visit the doctor. A good childcare physician is aware of the significance of providing young patients with a secure and welcoming environment. They have the capacity to relate to kids on their terms, allaying their worries and fears and fostering trust.
As the best Child Specialist Indore, Dr. Priyanka, , excels in providing compassionate care to children. With early intervention and treatment, she prevents the onset of serious health conditions. Dr. Priyanka, a dedicated pediatrician, also emphasizes immunizations to safeguard children from diseases.