What is health and wellbeing of children?
Child Specialist Indore – Dr. Priyanka Jain
Dr. Priyanka Jain, Child Specialist Indore, healthcare provider with a focus on the treatment of newborns, young children, and adolescents. By providing preventive care, identifying and treating illnesses, and keeping track of young patients' physical, emotional, and behavioral development, they play an important part in the health and well-being of children. We shall go into more detail about the duties and significance of Dr. Priyanka Jain, the Best Pediatrician
Obligations of Child Care Doctor
The major duty of a child specialty physician is to treat infants, young children, and teenagers. From the ordinary cold and flu to more complicated medical concerns including asthma, diabetes, and developmental disabilities, they are educated to recognize and treat a variety of illnesses and conditions that impact kids.
She is The Best Pediatrician who provides preventative care, which includes regular checkups, vaccines, and screening for prevalent juvenile illnesses and ailments. They keep an eye on a child's growth and development and offer advice on good eating, physical activity, and behaviors.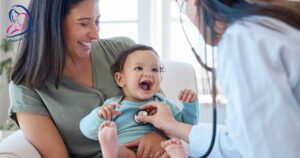 The Value of Child Care Doctor
In conclusion, Dr. Priyanka Jain, Child Specialist Indore, is essential to children's health and well-being. She can support children's growth and development by offering preventative care, identifying and treating illnesses, and keeping an eye on their development. Dr. Priyanka is the best